16. Carolyn Reynolds Parker, Interview, 2012

CallNumber: UA/8/5/6/ER/02-016
UUID: E44F724E-C3CC-F4A7-4242-BB8CD871558C

parker-carolyn_interview_complete.mp3
parker-carolyn_photo_001.jpg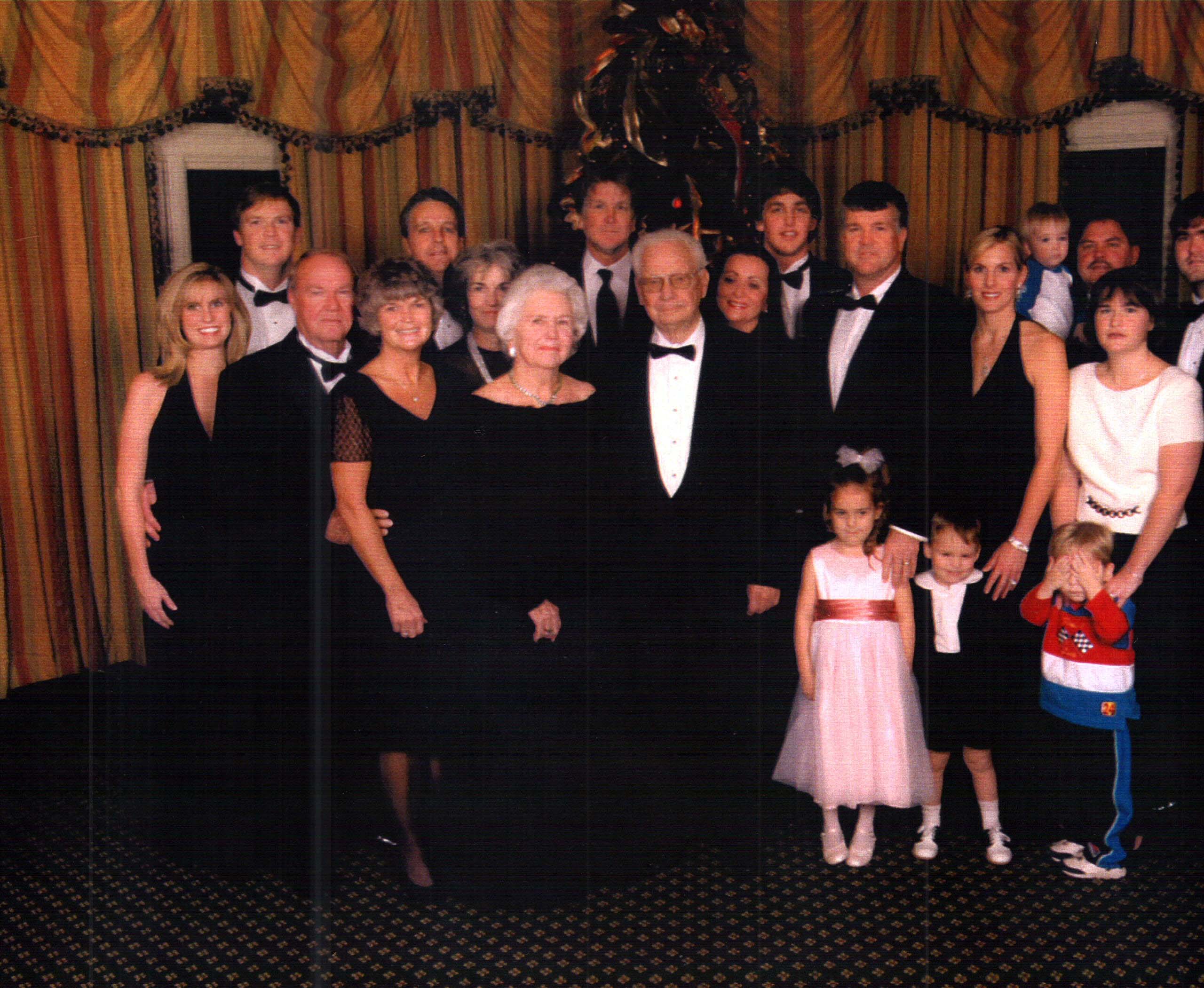 Description

Oral History Audio Recording for Carolyn Reynolds Parker, Greensboro, Georgia. March 19, 2012. Recorded 03/19/2012 on Olympus Digital Recorder. Interviewed by Catherine Oglesby. "Dimensions of Personal Politics in the Deep South: Georgia Women Review their Lives." 7 audio files; 05:09:53 complete.
Subjects:

Georgia–History–1865-; Oral history; Politics and culture; Women; Bush, George W. (George Walker), 1946-;
People Mentioned:

Abraham Lincoln; Al Smith; Alexander Stephens; Ann Kate; Annie Kate; Arthur Raper; Audrey Robinson; Bach; Barbara Dooley; Ben Epps; Betty Freidan; Betty Shingler; Betty Talmadge; Bill Clinton; Bob Coles; Bob Gunn; Bobby Thomas; Booker T. Washington; Bryn Mawr; Calloway Mills; Caroline Bethea; Carolyn Bishoff; Carolyn Reid; Carolyn Reynolds Parker; Carrie Reid Monfort; Carrie Reid; Catherine Oglesby; Cathy Whiteside; Clarence Eugene Monfort; Clark Gable; Cokie Robert; Coretta King; Crawford Long; Curtis Bane; Davidson Quarry; Douglas MacArthur; Earl Warren; Earnest Hemmingway; Edna St. Vincent Millay; Eisenhower; Eleanor Roosevelt; Elijah Calloway Reid; Elizabeth Arden; Elizabeth Taylor; Eric Zeier; Eugene Talmadge; Felix Calloway Reid; Flannery O'Conner; Frances Jackson; Francis Macomber; Franklin Delano Roosevelt; Fred Holler III; Fred Hunter; George Bush; George H.W. Bush; George W.; George Wallace; George Walton; Gloria Steinbeck; Gorbachev; Griffin Moody; Harold Reid Reynolds; Harold Shepard; Harry Bellefonte; Henry Collins; Herman Talmadge; Hoover; Hubert Owens; Jack Ruby; Jack Taylor; Jacqueline Kennedy; Jake Graffeo; James Madison Reynolds; James Madison; James Version; Jan Herman; Jay Bane; Jefferson Davis; Jeremiah Sanford; Jessie Lee; Jesus Christ; Jim Strickland; Jimmy Boswell; John F. Kennedy; John John; John Kennedy; Julia Bathey ; Lady Bird; Lamar Dodd; Laura Bush; Lee Parker; Abraham Lincoln; Louie Robinson; Lynda Johnson; Lyndon Johnson; Margaret Mitchell; Marguerite Elizabeth Reynolds; Marguerite Elizabeth; Marguerite Reynolds; Martin Luther King; Mary Jean; Mary Kate; Mattie Kate; Mercer Reynolds; Miles Walker Louis; Montel Calloway; Neiman Marcus; Jackie Onassis; R. B. Smith; Richard Maddox; Riley Thompson; Robert E. Lee; Robert Kennedy; Mitt Romney; Ruth Stapleton; Sally Lightfoot; Sam Nunn; Sarah Newsome; Scarlett O'Hara; Scott Hurston; Shakespeare; Shep Sheppard; Sirhan Sirhan; Stephen Spielberg; Stonewall Jackson; Ted Kennedy; Theodore Roosevelt; Thomas Reid; Vince Dooley; Walt Disney; William Harold; William Monfort; Zell Miller;
Locations Mentioned:

Americus; Annapolis; Argentina; Arizona; Arkansas; Aruba; Ashley; Athens; Atlanta; Atlantic Ocean; Augusta; Baldwin County; Bataan; Bethea; Betheas; Botanical Garden; Briarwood; Brookwood Station; Buford; California; Camp Michael; Carswell Hall; Charleston; Charlotte; China; Citadel; Cleveland; Columbus; Corregidor; Covington; Crawfordville; D.C.; Damascus; Denmark; Detroit; Dogwood Drive; Douglasville; Duluth; East Street; Eatonton; Ecclesiastes; Emory; England; Europe; Exeter; Fern Bank; Florida; Forrest Avenue; Fort Pierce; France; Georgia Railroad; Georgia; Germany; Greece; Greene County; Greensboro Zip; Greensboro; Greensburg; Greenwich Village; Guam; Haight-Ashbury; Hiroshima; Holland; Hollywood; Indianapolis; Inter-Coastal Waterway; Israel; Jamestown; Japan; Jonesboro; Judea; Jupiter Island; Jupiter; Korea; LaGrange; Lake Oconee; Lake Sinclair; Lawrence; Lawrenceville; Lithonia; London; Long Island; Lovejoy Plantation; Lowes; Macon County; Macon; Madison; Maryland; Memphis; Mexico; Milan; Military Ball; Milledgeville; Mississippi; Missouri; Monfort; Moscow; Myers Park District; Myrtle Beach; Naples; Nathan Bedford; National Gallery; New England; New York; Newnan; New York; Norman Cemetery; Normandy; North Carolina; North Georgia; Oconee Cemetery; Oconee National Forest; Oconee River; Oval Office; Palm Beach; Paris; Pebble Beach; Phoenix; Pidemont; Pinfield; Pond House; Quantico; Reid County; Republic of France; Reynolds Plantation; Ritz Carlton; Riverside; Road; Roosevelt; Russia; Samaria; San Juan Hill; Sanford Stadium; Sardis; Savannah; Slapton Sands; South Carolina; South Florida; South Georgia; South; Sparta; St. Clair; St. Louis; St. Simons; Switzerland; Tennessee; Texas; Toccoa; Turkey; Union Point; United States; Vassar; Venice; Vietnam; Virginia; Washington; Waterford; Watkinsville; West Point; White House; Williamsburg; Winston-Salem; Sigma Nu;
Organizations Mentioned:

ABC; Air Corp; American Embassy; Army; Associated Press; Athens Heritage Home; Athens Medical Regional; Baptist Church; Boswell Company; Boswells; Brides Magazine; Buccaneers; Canterbury Group; Charlotte Marshal; Charlotte Observer; CIA; Civil Rights Movement; Confederate Navy; Congress; CRP; Curtis Publishing Company; Delta; Disney Land; Dutch Reformed Church; Emory; Episcopal Church; Equestrian Team; Freedom of Information; French Legion; G.M.C.; Georgia College; Georgia Railroad; Georgia Tech; Georgia Trust; Georgia Woman's College; Greensboro Elementary School; Greensboro High School; Harbor Club; Indians; Jackson House; Landscape Department; Liberty Boys; Macon Symphony Orchestra; Marine Corps; Medical College; Mercer; Methodist Church; Montgomery Bus Boycott; Myers Park Country Club; Nathanael Greene Academy; National Gallery; National Trust Historic Preservation; Navy Medicine; Navy Memorial; Navy; Normandy Cemetery; Normandy Invasion; Northwestern University; NPR; Paul Museum; Peace Corp; Presbyterian College; RAF; Red Cross; Reynolds Plantation; Rockefellers; Saks 5th Avenue; Scarlet Fever; Sigma Nu; Signal Corp; Southern Garden History Society; Spinal Clinic; Stevens School; Supreme Court; Tift College was Baptist; Tift College; UDC; UGA; University of Georgia Rare Books; University of Georgia; University of North Carolina; WCTU; Wesleyan; White House; Woodward Academy; Yankee; Academy; Carolina Associated Press; New York Times; ;
Audio Manifest
1. parker-carolyn_interview_01of06.mp3  01:00:59    83.76 MB    VLC media file (.mp3)   8/31/2017 9:09:29 AM    A
2. parker-carolyn_interview_02of06.mp3  00:59:59    82.39 MB    VLC media file (.mp3)   8/31/2017 9:09:29 AM    A
3. parker-carolyn_interview_03of06.mp3  00:33:21    45.82 MB    VLC media file (.mp3)   8/31/2017 9:09:00 AM    A | Tour of home.
4. parker-carolyn_interview_04of06.mp3  01:00:14    82.74 MB    VLC media file (.mp3)   8/31/2017 9:09:29 AM    A
5. parker-carolyn_interview_05of06.mp3  01:02:05    85.28 MB    VLC media file (.mp3)   8/31/2017 9:09:29 AM    A
6. parker-carolyn_interview_06of06.mp3  00:32:46    45.02 MB    VLC media file (.mp3)   8/31/2017 9:09:00 AM    A

Photos
1. parker-carolyn_photo_001.jpg     859 kB  JPG File    8/30/2017 2:07:57 PM    A | Carolyn Parker, 80th Birthday party at Ritz  Carlton.
2. parker-carolyn_photo_002.jpg     921 kB  JPG File    8/30/2017 2:07:57 PM    A | Carolyn & Lee Parker with Geo W and Laura Bush
3. parker-carolyn_photo_003.jpg     655 kB  JPG File    8/30/2017 2:07:57 PM    A | Carolyn & Lee Parker with President Geo W Bush.
4. parker-carolyn_photo_004.jpg     603 kB  JPG File    8/30/2017 2:07:57 PM    A | Carolyn Parker  & friend Amelia Hughes 2012
5. parker-carolyn_photo_005.jpg     859 kB  JPG File    8/30/2017 2:07:57 PM    A | Carolyn Parker 80th Birthday Party at Ritz Carlton
parker-carolyn_photo_006.jpg        695 kB  JPG File    8/30/2017 
6. 2:07:57 PM   A | Carolyn Parker, Lee Parker, and friends at Geo W. Bush 2nd inauguration

Note:

No transcript included w/ acquisition.
Transcript received 20171003
Valdosta State University Archives and Special Collections, 2017.
---